Diaphragm walling
A diaphragm wall is a reinforced concrete wall that goes down into the ground, providing stability and an impenetrable barrier to water. Bauer Technologies, part of the Bauer Group, is the specialist contractor that has been selected to undertake the D-walling on the shafts. The work on the service shaft has been completed and is underway on the production shaft.
The walls are created by digging a deep trench and filling it with reinforced concrete in the below process:
A trench is excavated in stages and stabilising fluid (bentonite) pumped into the void to support the walls.
Prefabricated steel cages are lowered into the void to provide extra strength.
Concrete is poured into the void, displacing the bentonite and forming a solid panel.
The process is repeated until all panels join up and the interior is excavated to create the final chamber.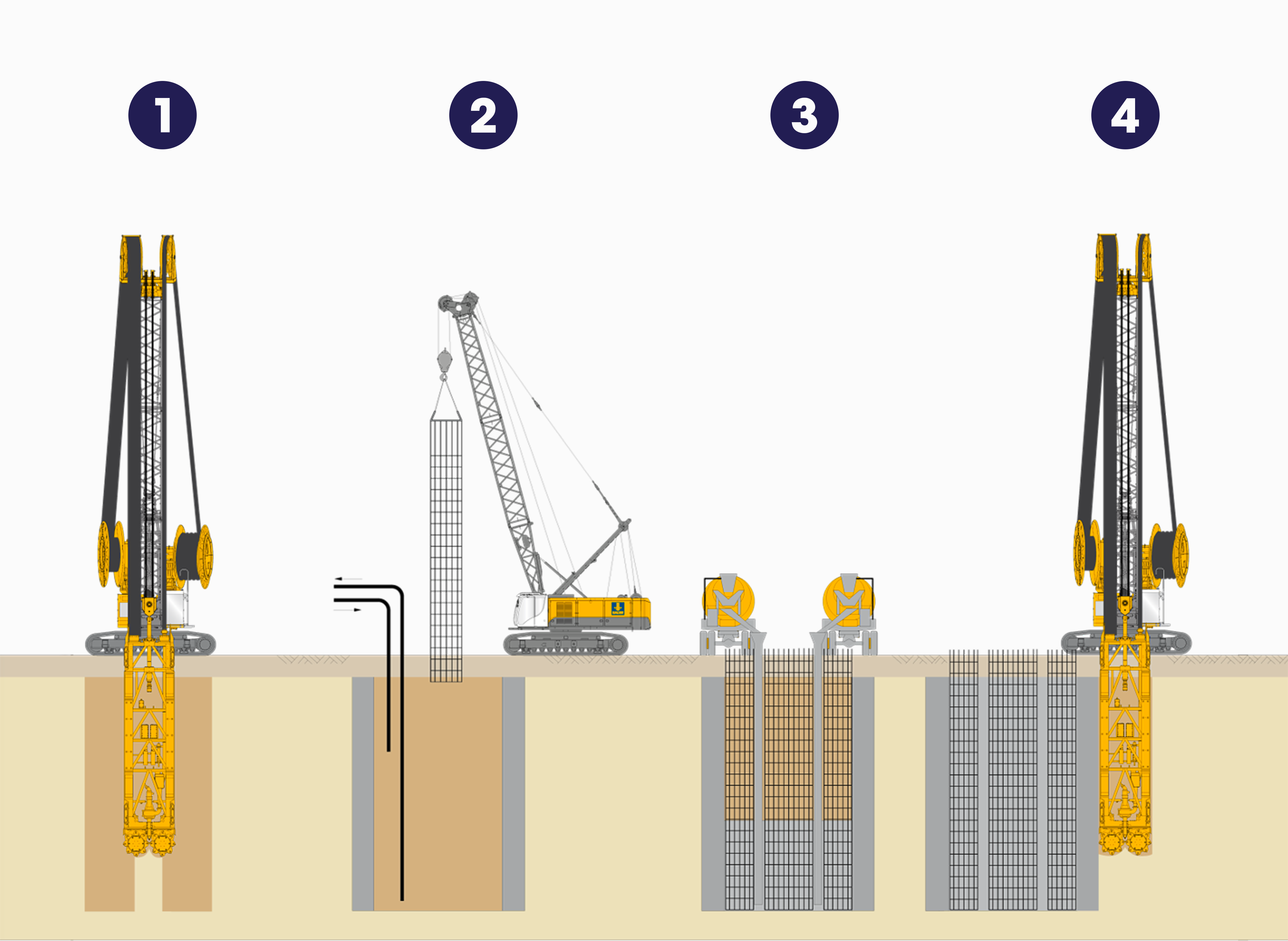 To learn more about the diaphragm walling process, download our factsheet here.