Construction
The tunnel will be constructed using three tunnel boring machines (TBMs) which will be deployed from Wilton, the mine site and Lockwood Beck. Two TBMs will meet around the midway point between Lockwood Beck and Woodsmith Mine.

The two TBMs starting at the mine site and Lockwood Beck will require shafts to be constructed, down which the TBM components will be lowered and assembled in a cavern at the bottom, before tunnelling commences.
The TBM at Wilton will be assembled in a shallow portal on the MHF site. It arrived on Teesside in February 2019 - read more about it, or watch the video of its journey across Europe, below.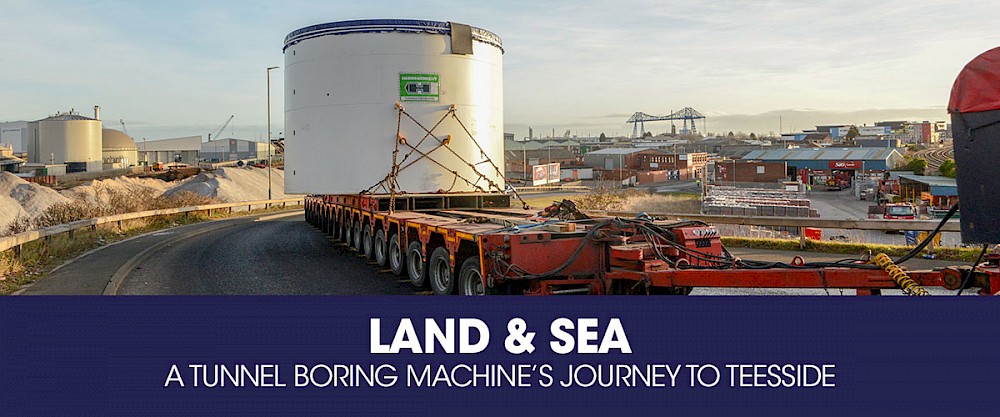 The vertical alignment of the tunnel will be located within the low permeability Redcar Mudstone strata. Geotechnical conditions along the route have been assessed from a combination of existing geological knowledge, surface mapping, existing geophysical surveys and 12 boreholes along the length of the route. The selected route avoids shallow aquifers and any abandoned iron stone mines in the Esk Valley and Guisborough areas.
The tunnel lining design is based on technical interpretation of the various geotechnical investigations.
Click here to read more about our geotechnical investigations
and seismic data gathering activity