Mineral Transport System
All mined polyhalite will be transported underground to the materials handling facility on Teesside on the low impact mineral transport system (MTS), located in a 37km long and 4.9m wide tunnel at an average depth of 250m below ground. It incorporates a high-capacity conveyor belt system capable of transporting 20 Mtpa of polyhalite at 7.5m/s. The technology involved is well understood and widely used in underground mines around the world.
Along the MTS route there will be a transfer point Lockwood Beck, located at the bottom of an intermediate shaft, which will also be used for ventilation and occasional maintenance access. Planning permission has also been granted for two further intermediate shafts at Lady Cross Plantation and Tocketts Lythe.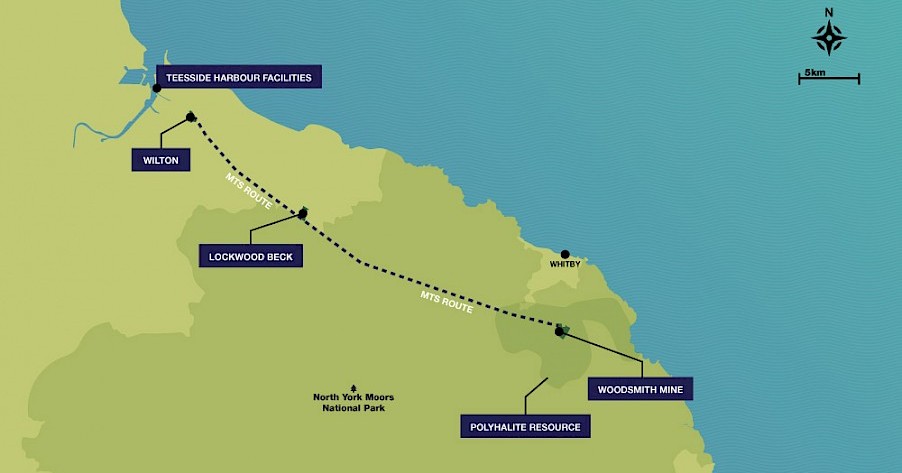 The tunnel will also contain a maintenance rail and services including a 66kV power feeder from Wilton, which will supply the mine and a fibre optic cable for communications and control systems.
Operational access through the tunnel will be restricted to maintenance crews who will travel on the maintenance train from either end of the tunnel. Tunnel ventilation will be provided by the mine ventilation system.
To learn more about the construction process of the tunnel and MTS, click here