Materials Handling Facility (MHF)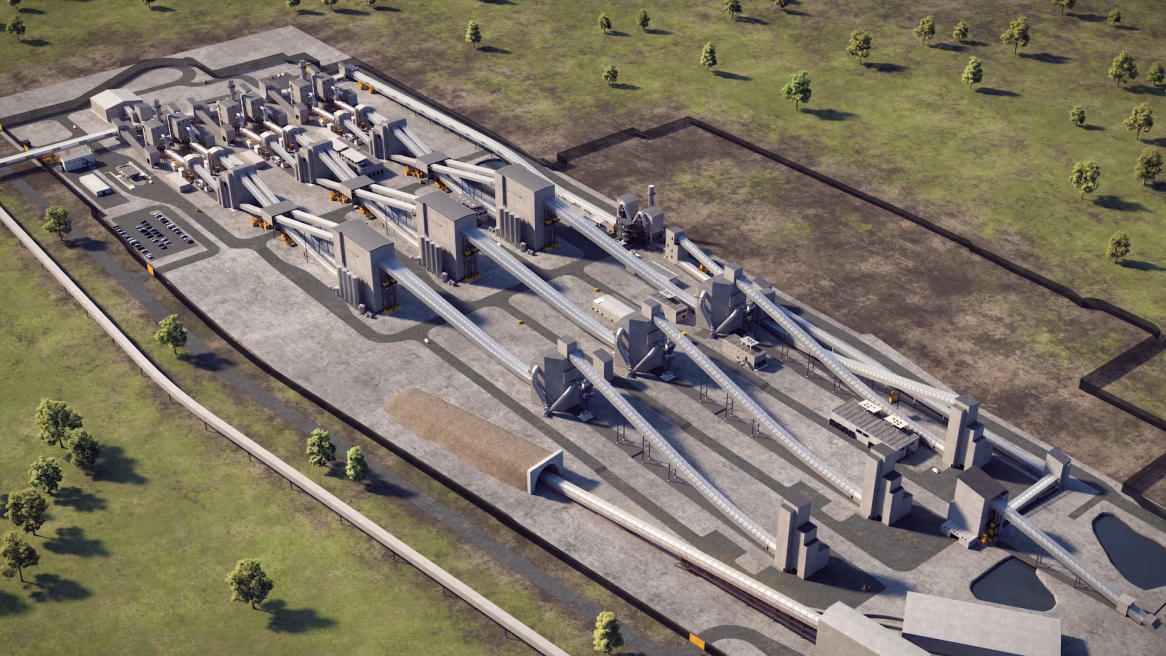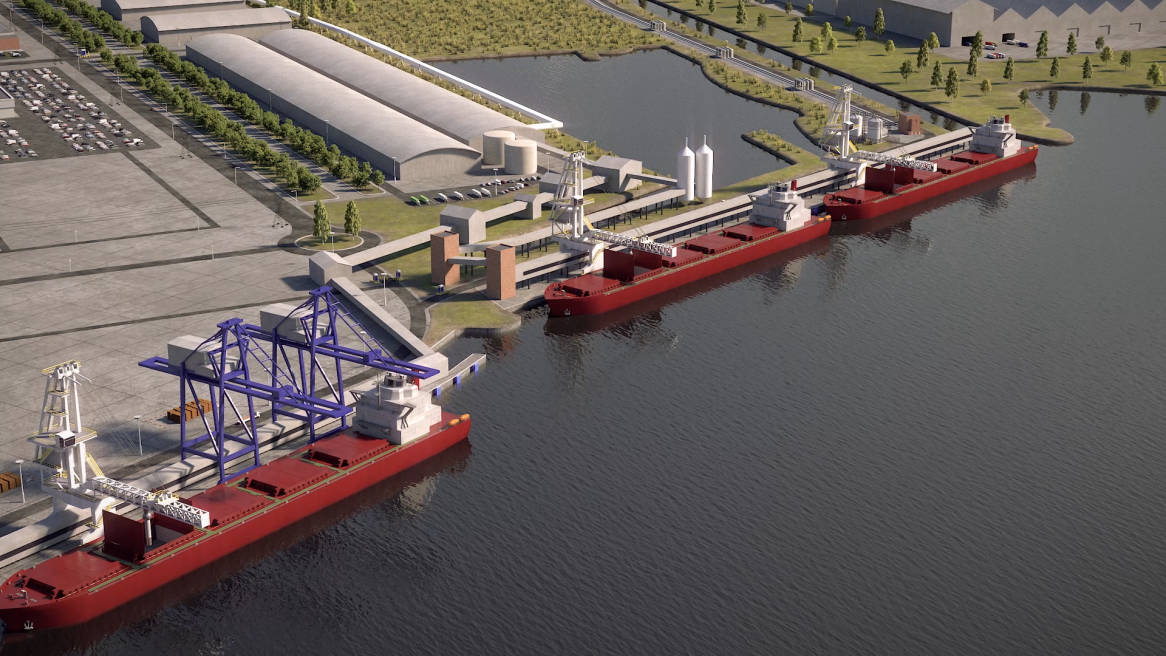 Located in Teesside at Wilton International, the materials handling facility (MHF) will consist of the plant and equipment necessary to granulate the polyhalite in a simple and cost effective
process to produce bulk volumes of POLY4.
The mined ore will be received from the MTS tunnel conveyor into a surge bin and then crushed and milled before being taken to the screening facility. Oversized ore will be screened out and returned to the crusher, whilst the remaining ore is conveyed to the granulation area where it is converted into pellets and dried.
The finished product will be transported from the MHF along covered, elevated conveyor bridges to the Redcar Bulk Terminal for export. As production increases, two berths will be built at Bran Sands, suitable for handling high capacity Panamax ships and the required ship loading equipment.