Project Overview
Located near Whitby, North Yorkshire, our state-of-the-art Woodsmith Mine will target the extraction of polyhalite, a unique multi-nutrient fertilizer.
Our Project area contains the largest, highest grade resource of polyhalite to be found anywhere in the world. The polyhalite resource of 2.66 billion tonnes, as defined according to the internationally recognised JORC code, represents seven per cent of the Project's area of interest.
Polyhalite will be extracted via two mine shafts and transported outside of the National Park to Teesside on a conveyer belt system in an underground tunnel. It will then be granulated at a materials handling facility, with the majority being exported to overseas markets.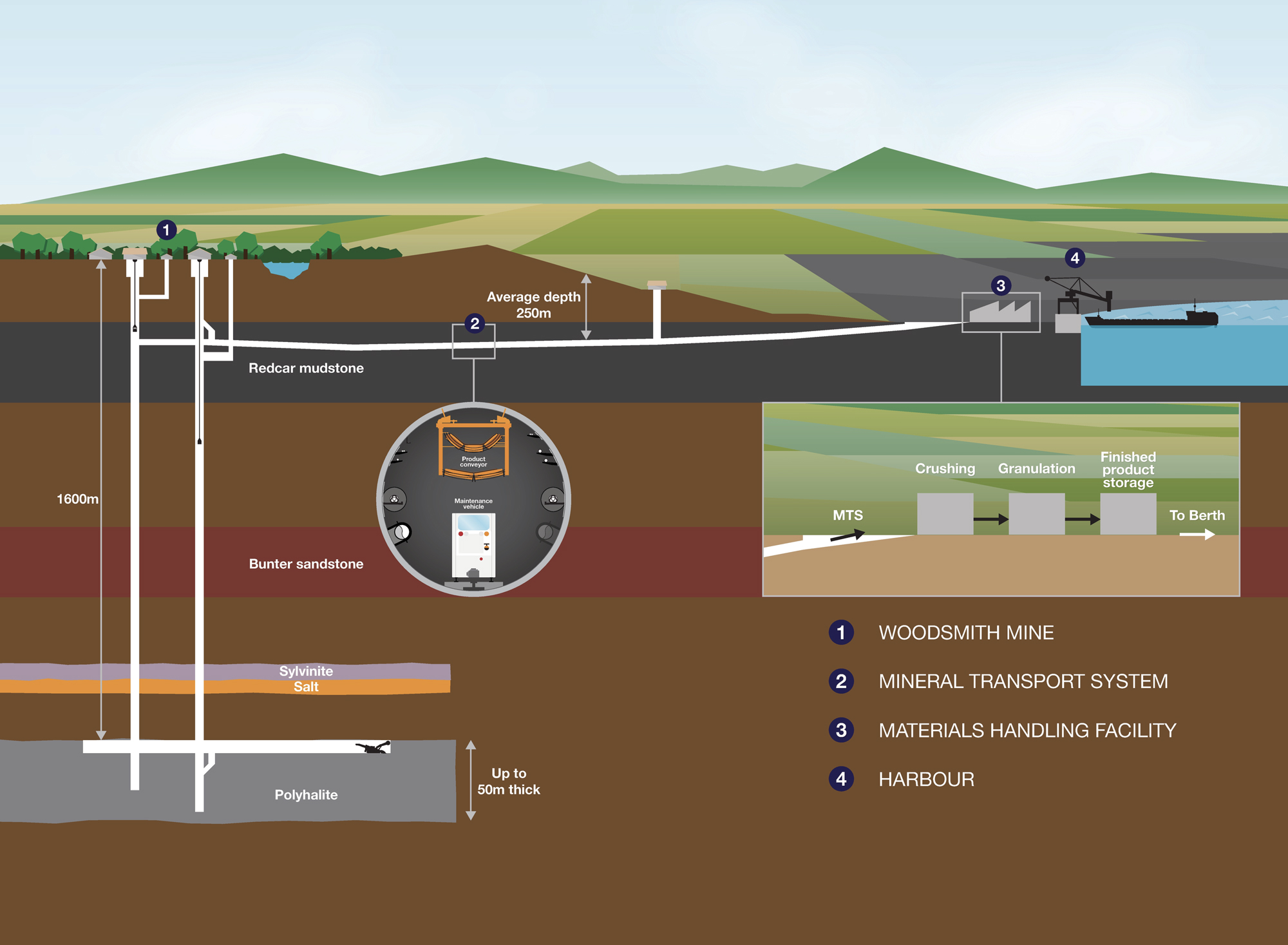 Infrastructure development includes:
Sinking the shafts at Woodsmith Mine to access the polyhalite deposit
Developing a 37 kilometre-long underground mineral transport system (MTS)
A materials handling facility (MHF) in Teesside for granulating or chipping the mined material into the final product
Harbour facilities comprising an approximately 3.5 kilometre-long overland conveyor, a ship berth and a ship loader located adjacent to the harbour on the River Tees