Sirius gives young carers a taste of working life
15/11/2018
A group of young carers supported by local charity, Scarborough and Ryedale Carers' Resource, have taken part in a project with Sirius Minerals to learn about life in a large company and the different career pathways available to them.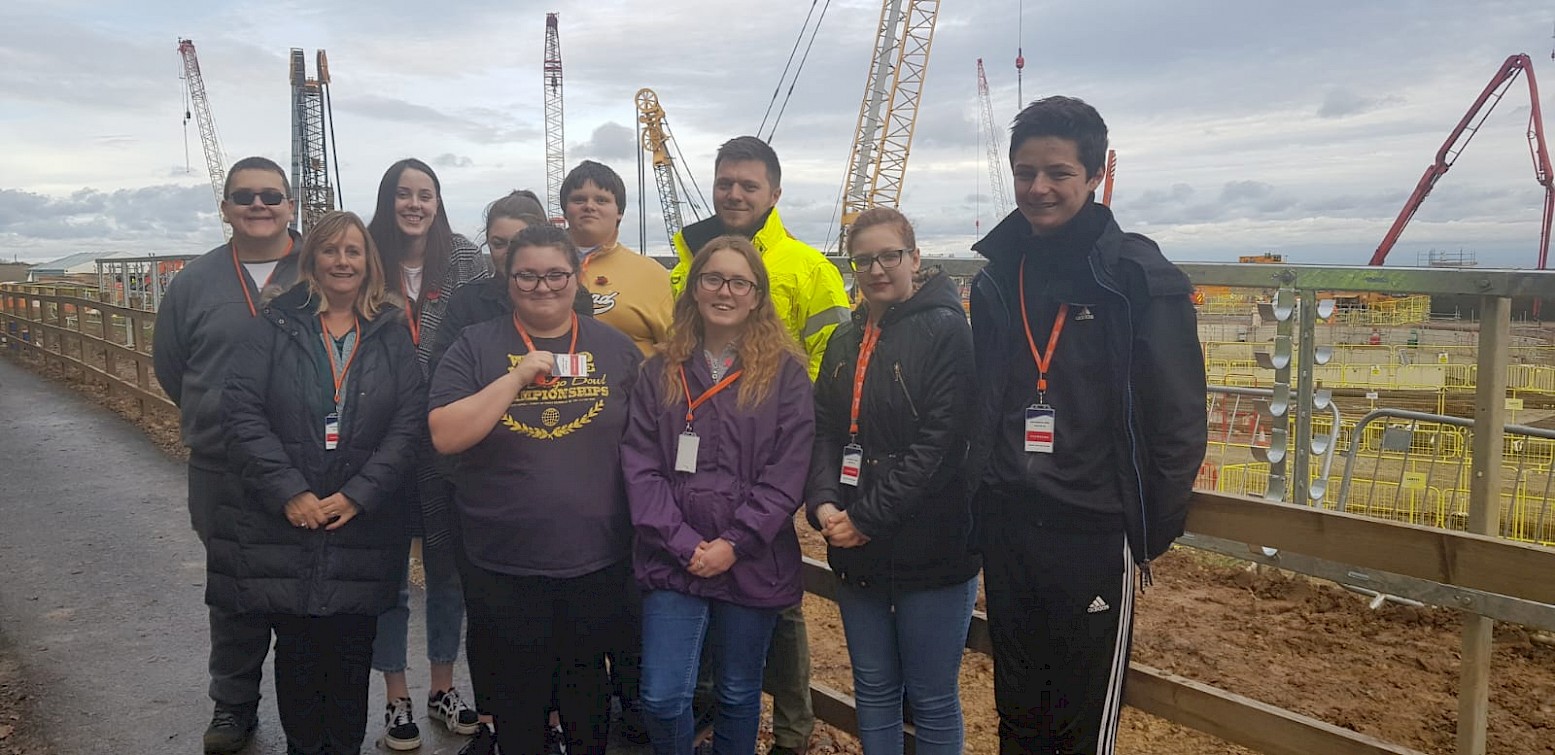 The secondary school students, who all care for a relative, visited the company's head office and the Woodsmith Mine site over a four-week period where they spoke to staff across a range of disciplines.
The project involved them taking part in practical tasks to help them develop their employability skills, including team work, communication, presenting and problem solving.
"Our young people juggle school with the daily responsibility of caring for loved ones and many have little time to consider their own futures", said Helen Cowton, Activities and Development Worker for the charity.
"Each day can be very challenging for them, which can result in low confidence, so coming to Sirius has been a fantastic experience for them. It's been a great opportunity for them to experience the workplace for the first time, present in front of an audience and learn a host of other transferrable skills".
Scarborough and Ryedale Carers' Resource is a charity covering the Scarborough, Whitby and Ryedale areas which provides free and confidential support for unpaid carers. The service also specialises in supporting young carers from the age of eight, who receive appropriate support tailored to their individual needs.
16-year old Thomas Dingley, who cares for and supports his mum both practically and emotionally, took part in the project. He said: "Since coming to Sirius I've become better at communicating with different people and am more confident in speaking. I sometimes struggle to find a balance between caring and school, so every week I've looked forward to the time with Sirius".
"It's also made me think a lot about my future and I've realised that there are more options than I thought", he added.
Sirius has already engaged over 10,000 young people during the last five years through its extensive education outreach programme and has been the headline sponsor of Scarborough Engineering Week since 2013.
Matt Parsons, External Affairs General Manager for Sirius said: "Our project is going to be in operation for a long time, and we want to be a positive part of the community. Helping local young people – and especially young people who may otherwise miss out -- to become aware of their career options and supporting them to achieve their potential is an important part of our work".
If you work for a school, college or charitable organisation and are interested in working with Sirius Minerals, get in touch with us to find out more.
Back to news archive