Hundreds attend jobs fairs
12/06/2018
The Company held its first two jobs fairs in Skinningrove and Whitby last week, with local people securing roles and others being invited to interviews with construction contractors as a result.
The events, which are being hailed as a resounding success, were attended by 700 people and were an opportunity for individuals who live in North Yorkshire and Redcar and Cleveland to find out more about the roles that are being created during the construction phase of the Company's polyhalite Project. Construction jobs on the Project are estimated to peak at 1,700.
Many of these roles will be with the Company's contractors, including DMC Mining Services, Strabag and Careys Civil Engineering (CCE), who joined staff from Sirius at the events. Scarborough Construction Skills Village and Redcar and Cleveland Council's Routes to Employment Service were also in attendance to offer bespoke training advice, C.V. guidance and employment skills support.
Pat Grenham, Senior Project Manager at Careys Civil Engineering said: "The standard of attendees at the events was exceptional. We have already employed seven local people as a result and we look forward to welcoming others to the team in the future."
Pauline Garnett, UK Director of Human Resources for DMC Mining Services, Sirius' shaft sinking contractor, said: "There is a high level of industrial skill in the local area, and these events attracted some excellent talent. We have been delighted by the calibre of applicants and have shortlisted some of those in attendance at the jobs fairs for interview."
Jason Fawcett, Tunnel Construction Manager for Strabag, who are constructing the first tunnel drive of Sirius' mineral transport system (MTS), was also at the events.
"It was very encouraging to see the level of enthusiasm and skill on offer", he said. "The job fairs have given us a strong understanding of the wide range of expertise and transferable skills on offer in the area."
"We are already interviewing candidates who we met at the events and will continue to do so", he added.
In addition to its construction roles, the Project is set to create approximately 1,000 jobs in operations and a further 1,450 in the supply chain.
Matt Parsons, External Affairs General Manager for Sirius, said: "There has been a tremendous amount of interest in the jobs available within our Project and it's fantastic that more local people are joining the team."
"Whilst we can't guarantee everyone that attended will get a job, we hope that people found the sessions informative about the roles that will be created and how to access relevant training and support."
To find out more about the job roles on offer with Sirius and its contractors, and to express an interest in working on the Project, visit: www.siriusminerals.com/constructionjobs
If you missed out on the fairs this time, the Company will be holding similar events in the near future, details of which will be available on our website.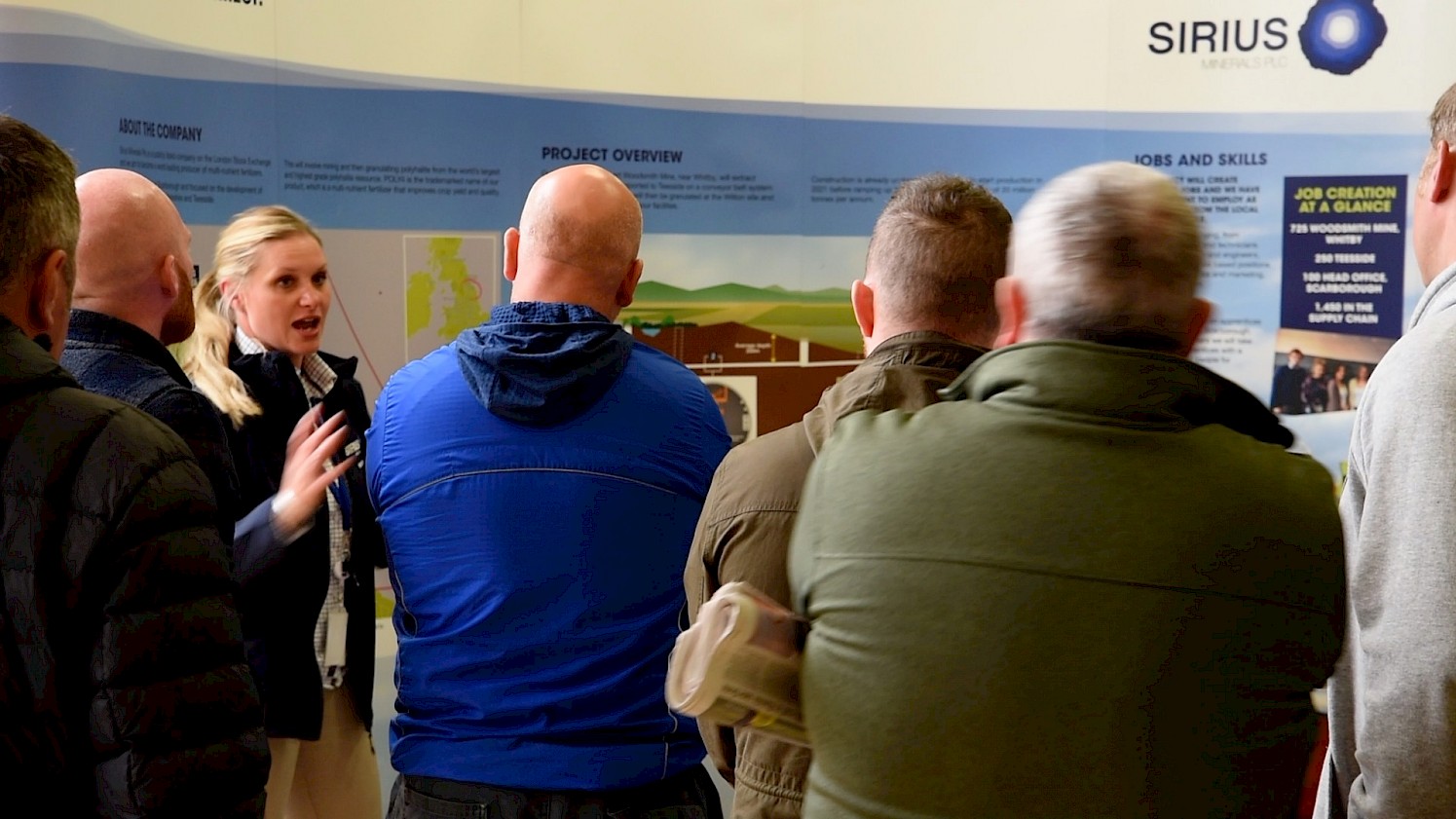 Back to news archive