Building the mine: seismic surveys and borehole drilling
14/10/2017
Residents will already be aware that work began at the Woodsmith Mine and Lockwood Beck sites in early 2017. Construction is a complex process that requires careful planning, including the gathering of geological, geotechnical and hydrogeological information about conditions that we will encounter as part of this project.
In order to gather the required geological information for design, teams of engineers and geologists work around the clock utilising specialist equipment to create an accurate picture of underground conditions at the mine sites and along the length of the mineral transport system (MTS) tunnel route.
Sirius has contracted Fugro Geoservices, one of the world's leading providers of geo-intelligence solutions, to help understand the rock formations and sub-surface characteristics - specifically faulting and stratigraphy - before excavation commences. This work will supplement previous work undertaken in 2013 to help us build a more complete ground model and accurate picture of conditions along the 37km mineral transport system route.
Part of the investigation works sees deep boreholes being drilled – to depths of more than 420 metres - at shaft sites and tunnel locations to undertake strength tests of the rock formation. Special equipment is lowered into the holes to assess in situ ground conditions. The information is captured and interpreted by a team of geologists who provide recommendations to the engineering team.
This information is supplemented by seismic investigation surveys using a mobile seismic data truck - a tractor-like vehicle which travels along the length of the route - that pauses every so often to take readings. The truck uses a vibrating plate to generate sound waves which travel into the earth and are reflected to the surface at different speeds, depending on the type of rock strata below. The signals are picked up by up to 400 discreet wireless devices - called geophones - which are placed along each survey line. They are then processed by computers to generate a picture of the geological features that cannot be seen at the surface.
The data from the seismic and drilling investigations is supplemented by laboratory testing and analysis by an expert team of geologists to create a detailed geological model of ground conditions, which the engineering team use to help inform their construction strategy and choices, such as which type of tunnelling machine to use, appropriate linings and required schedule.
Survey work on the tunnel route is currently being undertaken and is expected to continue until May 2018, with drilling operations continuing in tandem. Because of the sensitive nature of the equipment, some operations have to be carried out at night, when background noise levels are lower. As the work involves the creation of sound waves, some noise disturbance is inevitable, but we endeavour to keep this to a minimum and to finish the work as quickly as possible.
If you have any questions or concerns about the work being carried out, please do not hesitate to contact our 24-hour community helpline on 0845 543 8964.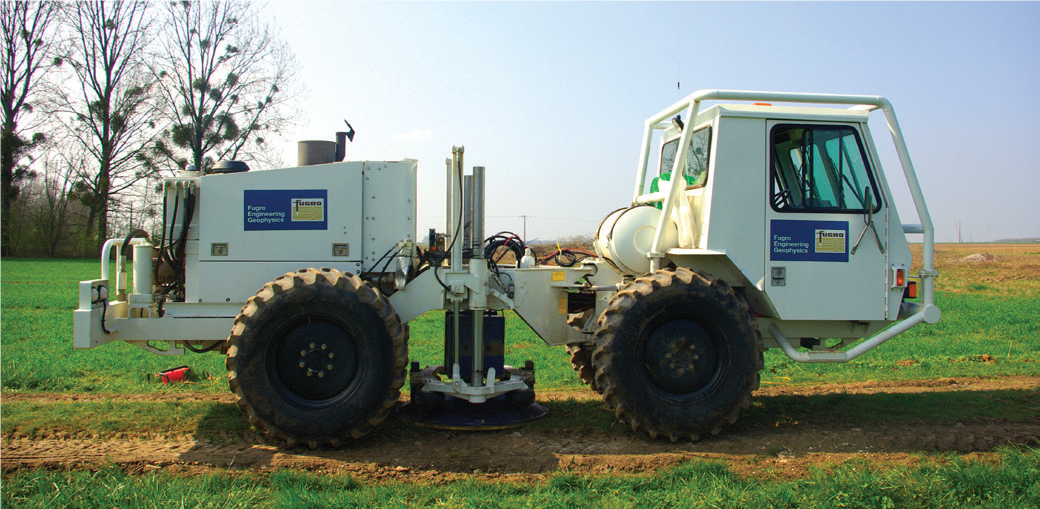 Back to news archive