Investment proposition
Sirius Minerals is focused on becoming a world-leading producer of multi-nutrient fertilizer. The Company's focus is the development of its North Yorkshire polyhalite project in the United Kingdom.
Click image below to enlarge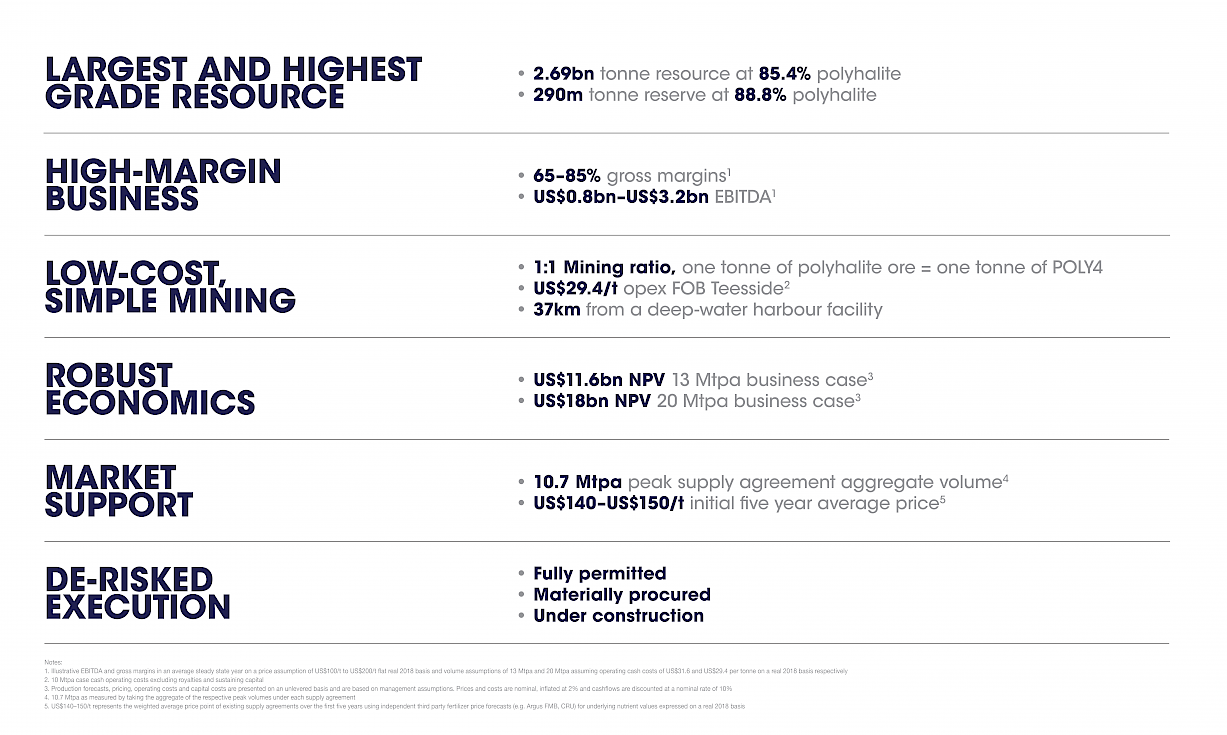 Investor commentary
Steve Davies of Jupiter Asset Management, one of Sirius' long term investors, gives his view on why Jupiter chose to invest in the company, and his hopes for the future.