Community
It is hugely important to us that the local communities of North Yorkshire and Teesside benefit from the Project as much as possible, economically and socially. We take our responsibilities to the local area very seriously and we are committed to taking an active and positive role in the local community by making a meaningful contribution to the social and economic well-being of the area.
This means not only making payments to local mineral rights holders and to the Sirius Minerals Foundation, but providing jobs, supporting local employment initiatives, working closely with local businesses, funding training schemes and developing education outreach programmes.
We intend to operate this Project for decades to come and want to make sure that we make a positive difference to the local community.
Community Engagement
Part of that commitment involves keeping the local community updated on the development of the Project and responding quickly to questions and concerns. We do this in several ways:
Liaison Group Forum
The Liaison Group Forum was established to facilitate liaison between local stakeholders about construction, providing updates about progress and to enable any concerns to be raised and resolved.
Chaired by the Company, its membership includes representatives from the National Park Authority, local authorities, parish and town councils, and wider community stakeholder representation as appropriate. The meetings are open for the public to participate. Notices and minutes of its meetings can be viewed here.
Elected Representatives
We regularly attend Parish and town council meetings, focusing on those closest to the Project sites, and regularly host local councillors at our construction sites, to keep them updated on project progress.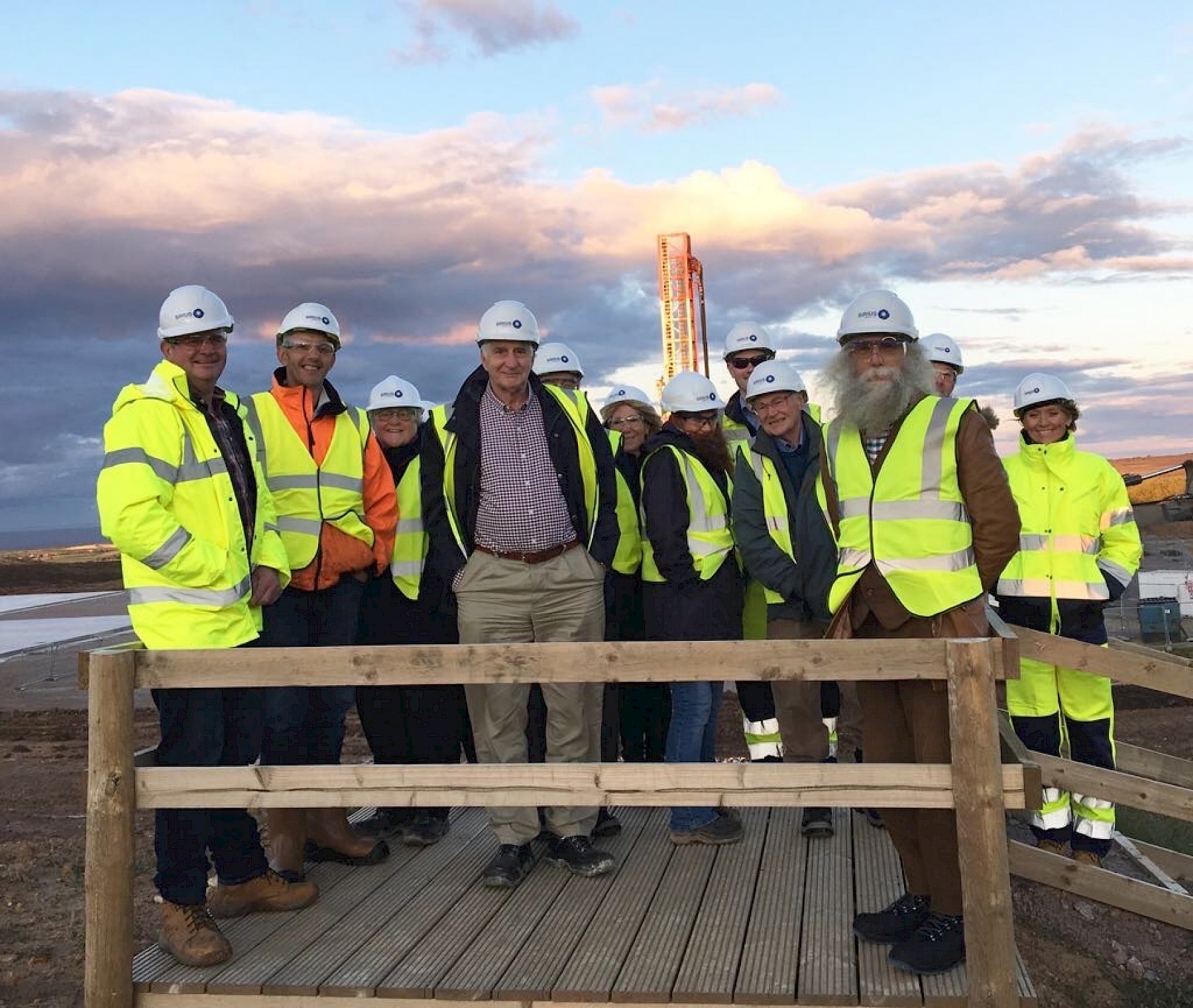 Local parish councillors visit Woodsmith Mine
Site Neighbours
We make sure that we regularly update residents that live closest to the mine site. This includes individual visits to 50 households around the Woodsmith and Lockwood Beck sites. We have also hosted site visits for our closest neighbours. We respond quickly to questions and concerns, investigating and resolving any issues promptly.
General Public and Local Groups
We hold regular public drop-in events to update local residents on upcoming construction activities, give presentations to local interest groups, distribute newsletters, and maintain a 24-hour community helpline. We also produce regular social media updates and provide the latest Project information on the company's website.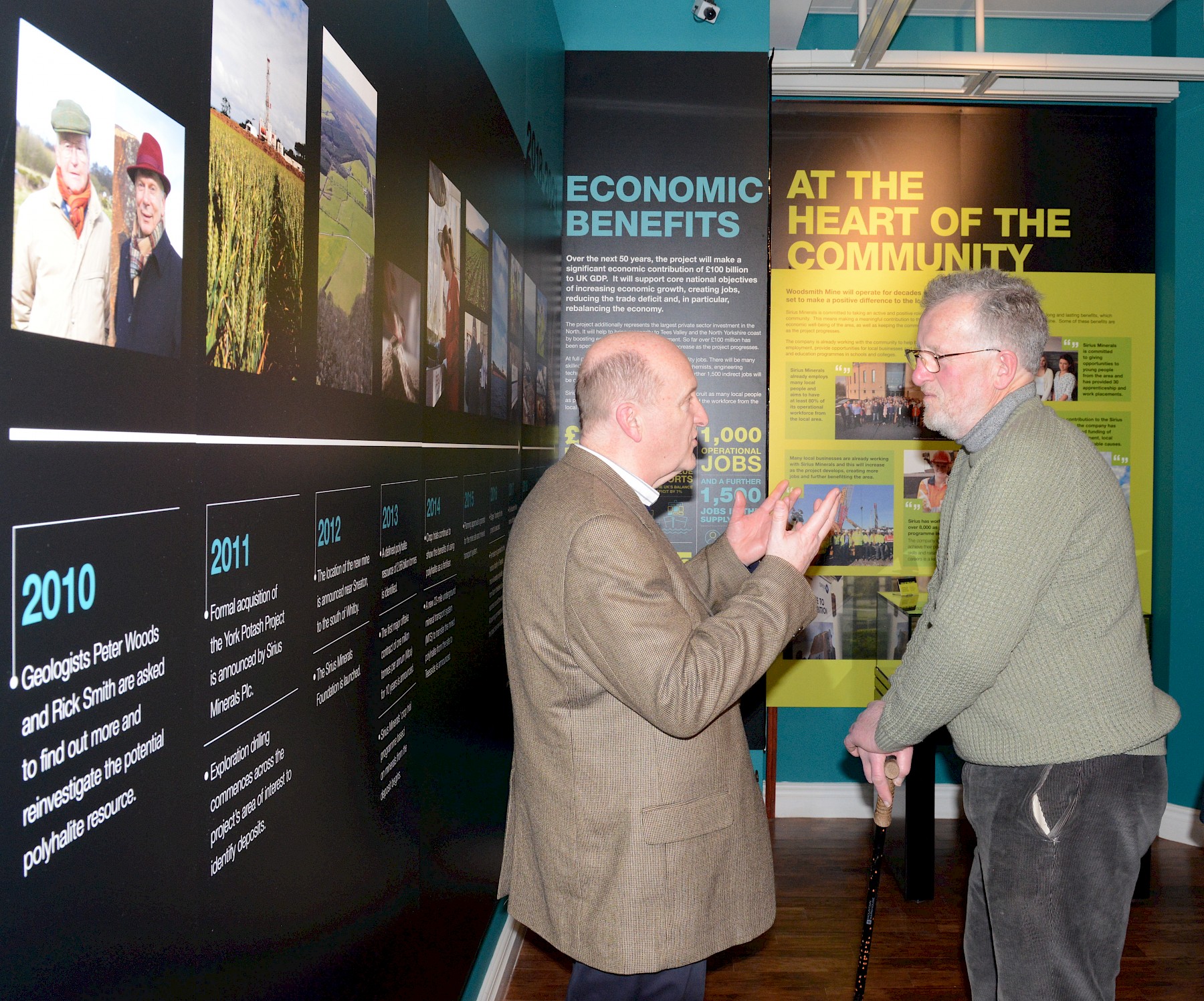 Chief Development Officer, Simon Carter, explains the project to a local resident at an information evening.